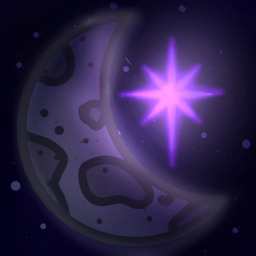 Nightmare moon returns to her former glory, trapping Celestia in the dungeons and starts to terrorize the citizens of Ponyville in the town hall. Things go smoothly at first, before she notices a young, lavender unicorn, glaring at her like some sort off insane lunatic. As much as that hurts, she could get over the fact that her spell worked perfectly. Now in-front off her, stood Twilight Andromeda Sparkle, her daughter.
She may only see her as some insane pony who fought her sister for no reason, but things will be explained and revealed, even some deep secrets Celestia has hidden from the world for a 1000 years. Things may have changed in Equestria, but so has she. She was still doing this for a cause, but she mostly wanted revenge, revenge on those who wronged her and hated her.
She doesn't know how she will explain to her that shes her biological mother, but one things for sure, she will protect and convince Twilight to join her, no matter what.
Chapters (2)