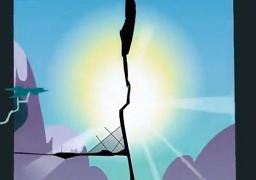 Some stories are too big to be told completely, some aspect always get overlooked. Some actors are too small to affect the outcome of a big story and their parts get left on the cutting floor. In their own right these small parts are worth knowing, worth experimenting to better understand the universe they are set in.
This is a collection of such stories.
Each chapter is going to be written by different authors and posted here with their permission.
Chapter 1: Prince Blueblood's Day by Fizzy Orange (Me!)
Chapter 2: Octavia Philharmonica's Day by GrassAndClouds2
Chapter 3: Scootaloo's Day by Blackbelt
Chapter 4: Big Macintosh's Day by Zap Apple Smash
Chapter 5: Filthy Rich's Day by HopeFox
Chapter 6: Rainbow Dash's Day by Fizzy Orange (Me again!)
Chapter 7: Kindle's Day by Lev the Lurker
Chapter 8: Mounty Max's Day by Talon and Thorn
Chapter 9: Fragrant Posey's Day by Talon and Thorn
Set in RainbowDoubleDash's Lunaverse. For full list of story in the Lunaverse as well as their chronological order, please join us in the Lunaverse Group!
Chapters (9)