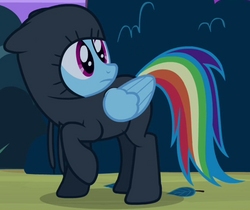 Rainbow has had a major crush on Twilight for ages, she just wouldn't admit it. When her emotions finally get too overwhelming to ignore or deny, she hatches a plan to capture her crush's heart.
Or rather, steal.
Her plan?
Break into Canterlot Castle of course!
Don't worry, it'll make sense. If she can pull it off.
Chapters (1)