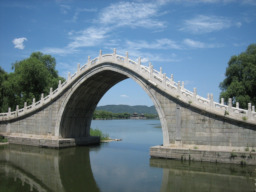 There's always been traffic crossing the river at the base of the mountain, and that means Canterlot's had a bridge there for centuries. But bridges wear out, while new styles come into play. Commissioning a new span out of the national budget, replacing the worn-out turntable with an arch... that's simple enough. After that, the sensible thing is to just step back and let the architect do their job.
Yeah, right. The sensible thing is clearly for everypony to start telling him exactly how things should be done! Because what does an architect know about bridges, anyway?
It isn't as if 'not having them collapse' was the important part.
(Now with author Patreon and Ko-Fi pages.)
Cover art found by K-123 Ту́полев.
Chapters (1)