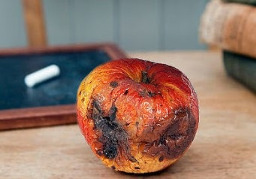 Planning an event that's sure to draw all of Ponyville is a lot of hard work. There's all sorts of small details to take care of. And since everypony is so distracted and distraught by recent events, who better than Cheerilee to step in and help out? She has experience with organization and planning, after all. She's been teaching for years.
And whoever says that she's throwing herself into her volunteering so she doesn't have to think too hard about what's happening is wrong. She's dealing with her grief just fine. She's Just Fine! Everything is FINE!
Winner of the Q&S Background Ponies #5 contest. Prereading/editing by Bearo Remedy, Silvermint, Red Parade, Shaslan, Applejackofalltrades, Scrying Mind, Atom Smash, Pinoy Pony, Vis a Viscera, The Hat Man, and Lost in Fandom. Speedwriting is fun, come join us!
Chapters (1)