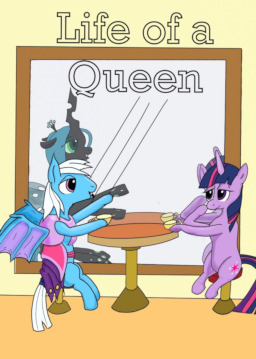 This story is a sequel to Death of a Queen
---
Chrysalis made more than her fair share of mistakes in her life.
Some of these mistakes were tactical.
Some of them were personal.
But in the last few weeks of her life, she came to terms with these flaws, and with herself.
And now, with a second chance at life, she'll learn to embrace these mistakes.
She'll learn what really matters to her . . .
Supposing her new life doesn't kill her, first, that is.
Cover art made by Short-tale
Chapters (8)