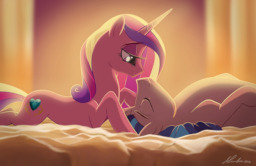 Source
Shining Armor has some bad news for Twilight.
There have to be more awful things than this... right?
---
Written as part of a Quills and Sofas panic fiction! This fic was written in 30 minutes, and has been through only minor grammatical edits. The prompt was 'awful fanfics' which I... may or may not have misunderstood.
Chapters (1)