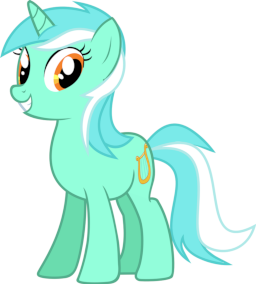 Source
(A request from A Man Undercover who originally wanted to do the idea but eventually gave it up for adoption. Takes place right after "Amending Fences" for obvious reasons.)
Although Twilight's trip back to Canterlot to reconnect with (and apologize to) her old friends was a big success, there was one friend she didn't get a chance to see: Lyra Heartstrings.
Even knowing that her old friends don't bear a grudge against her, Twilight is still determined to apologize to Lyra just in case. And since Lyra lives in Ponyville, Twilight sees an opportunity.
Upon returning to Ponyville, Twilight seeks out Lyra in order to have a talk. But how did Lyra view Twilight's behavior in the past? Is it possible that she holds a grudge like Moondancer did?
Chapters (1)