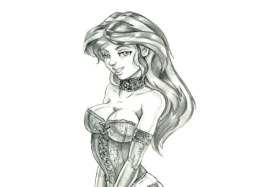 Source
It's been several years since Nightingale Solstice graduated from high school, actually. On a whim, he finds himself wandering into a strip club. What he did not expect however was who was on stage, with faint hormone-addled feelings buried since before graduation becoming embers once more.
A few weeks later, he finds himself needing a hot date for a party. Dare he pick up that phone, and ask for her help? Oh boy.
Basically, an excuse to write a story focused on sex work that does *not* delve into M-Rated territory, no romance for once. Just friendship. Written for CategoricalGrant's 2021 Cuddlefic Contest.
Proofread by my good friend and sister in all but blood Nailah along with armid.
Chapters (1)