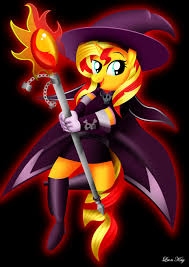 Source
This is an alternative dimension adventure of Sunset Shimmer. When she get banished from Equestria, she found that she have to go on a new adventure to find the way to come back to Equestria.
Just like or dislike if you feel this story good or not good. Your comment for criticize will help me a lot but don't be toxic. I don't like it.
I am not owned any MLP character or EBF ( Epic Battle Fantasy).
My little pony owned by Hasbro and EBF 3 and 4 owned by Matt Roszak.
The picture owned by LeonKay.
Warning: this Sunset Shimmer maybe little OOC. Sunset all in pony form.
Chapters (13)