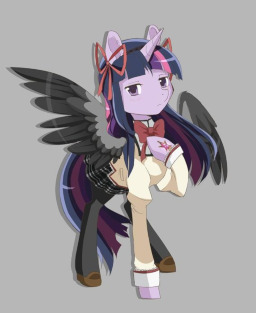 Source
Homura Akemi had it all: magical powers, the world in the palm of her hand, and a best friend with a safe, happy life.
What's this about breaking the Law of Cycles? It was only one little piece. It used to be Madoka Kaname, before she ascended and was erased from existence.
She thought what she was doing had saved her- that she was doing her friend a favor, but she never truly understood friendship- or sacrifice- until the Queen of the Incubators attacked...
Okay, fine, maybe that's not what happened. But you can't really blame her for thinking that's who it was, right?
Chapters (1)