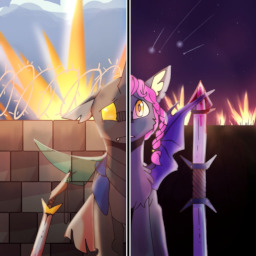 Equestria. A large, prosperous country, filled with happy ponies, two loving leaders, and enough resources to last then for centuries.
The changeling Hive. A small, depressing country with too many mouths for the Queen to feed. But that doesn't mean she can't fight a war.
With two bombings on Equestrian bases, Chrysalis has sparked a four year long conflict that will claim millions of lives.
New Cover art by CitreneSkys. Thanks buddy!
Chapters (2)