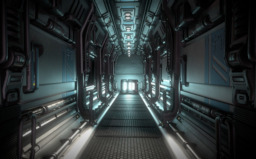 Published for the Friendship is Optimal Contest.
Reading Friendship is Optimal is not required.
---
Accepted Axiom was nopony special. He was just a scientist, working hard to prove or disprove other pony's theories and experiments. Then he discovered something that would forever change the world: he proved Starswirl's Fifth Law of Magic.
Every action and phenomena adheres to a pattern, known or unknown.
For centuries, ponies across Equestria dedicated no small portion of their lives trying to understand or disprove the theory. Accepted Axiom became the first to truly understand the extent of the Law.
Chapters (2)