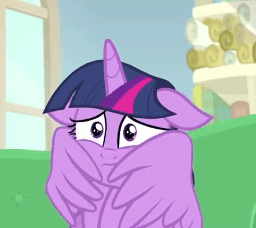 Psychology Doctor Lillypad is an earth mare who wrote the series of books "The Reproductive systems and mating rituals of sentient species". A very in-depth research of the sexual anatomy and habits of several species that roam Equestria.
She proclaimed herself as "Equestria's first sexologist" and now tries to help creatures with their relationship, sexual health and identity issues. "Try" being the key word, mostly because being the first hardly means being the best.
"Sex is disgusting, dirty, dangerous, mundane, corrupting, unpleasant, sweaty, tiring, lovely, great, delightful, unique, breathtaking, kinky, intimate, orgasmic, pleasurable, and with Celestia as my witness...
It's also extremely funny."

-Dr. Lillypad
P.S. This story has heavy sexual themes and explicit depictions of sexual anatomy and behavior, none of it is intended as erotic or pornographic. Should something more risqué be written, I'll increase the rating from T to M.
P.S.S. Comments with opinions, suggestions, critiques and such are appreciated. Thanks for reading!
Chapters (2)