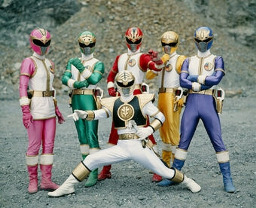 The story is a sequel to Power Rangers Harmony Force . And set in the same universe as Ninja Kidz TV Power Rangers
---
On the curious planet known as Earth, a great darkness is about to return.
But the legendary fighting force, the Power Rangers are what stand in its way.
Can they work together and use new powers to save their world from the all powerful, recently resurrected King of Monsters.
We shall see...
---
The story is in honour of the late Jason David Frank: Once a Ranger, Always a Ranger.
Chapters (7)