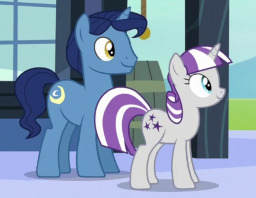 This story is a sequel to Where Trouble Goes
---
Twilight's parents invite her to dinner... and get all her new friends as well. And they discover first-hoof what a unique group of ponies the Advanced Projects group is...
For more of this series, see: Who Needs Enemies.
And also check out the entire series, beginning with Not Exactly Friends.
Chapters (1)