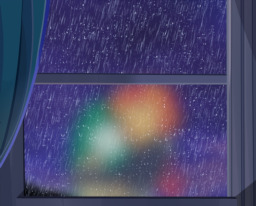 In the middle of the fray, that's all you can focus on. That thing, that event, whatever it is, drowns out everything else as it overshadows the rest of the world.
But when there is no fray, and the quiet returns, it's only then that you can really pay attention to the details.
Sometimes, the most important things happen when nothing happens at all.
---
Written for Scampy's SunFlower Shipping Contest.
Thumbnail inspired by, and based off, a sketch by avirextin
Chapters (1)