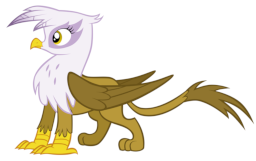 Source
Gilda has just lost her childhood friend. She feels awfully foalish at the moment. Can she ever hope to find a new one?
(This is my first one-shot. Inspired by Griffin Village's song "Winter (Gilda)". I hope that you have enough kindness in your heart to forgive her <3)
P.S. Contains some mild language.
Chapters (1)