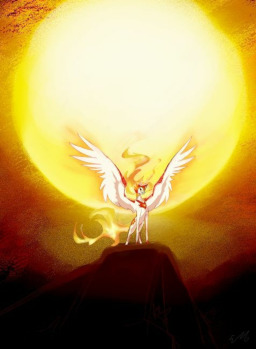 It has been a thousand years since Princess Celestia became the Daybreaker by banishing Nightmare Moon. It has been a thousand years since She ascended to become the God-Empress of a reforged, prosperous Equestria: the Solar Empire.
But beneath its glimmering, golden surface, the Empire is a rotting, corrupted husk of what Equestria could have been.
Into this twisted world, enter Orion, the sole son and heir of the God-Empress. His alicorn heritage and destiny has the potential to shape that of Equestria—if he can break out of his ivory tower...
Chapters (2)