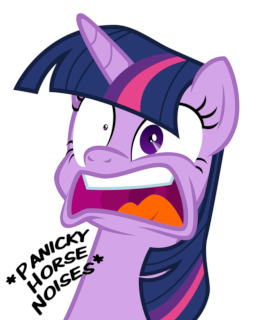 This story is a sequel to Twilight Is Fed Up Of The Vocal Minority's $#!%
---
NOTE: Current cover art is temporary.
You know what? I like this cover art and I'm too busy to replace it.
It had been many years since Twilight became the ruler of all of Equestria. During that time, in spite of having absolutely no clue on how to propose an effective tax policy, she proved herself to be a wise and good leader.
Until everypony was at each other's throats again and all of Equestria's magic was slowly being drained once again. Oh, and her friends died of old age (as most ponies tend to do).
Oh, well. Good thing she had Luna to act as an impromptu therapist.
---
Part of the Twilight's Bureaucracy series.
Where The [REDACTED] Did I Go Wrong?!
Chapters (1)