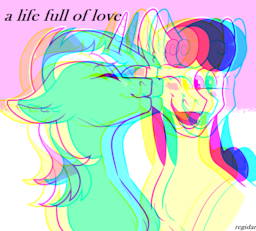 Source
Things have changed since Lyra moved away to Canterlot. Every time she returns to visit Ponyville to visit old friends, everything seems... off. Ponies seem subdued. Life feels washed out. Without love.
And she's determined to fix that.
---
Originally written for the quills and sofas speedwrite "Happy Stories" contest in November 2019.
Chapters (1)