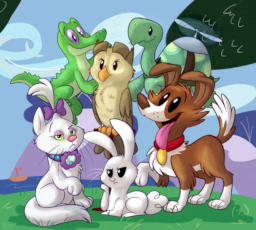 Join Angelo, Willow, Timmy, Gabriel, Odin, and Olivia as they live a second chance for life.
As the pets of the mane six!?
With a sassy (or rather angsty) hispanic rabbit as their leader, will these animals ever get used to their new life?
And if so, what sort of adventures are right around the corner? Read the story and find out!
Chapters (3)