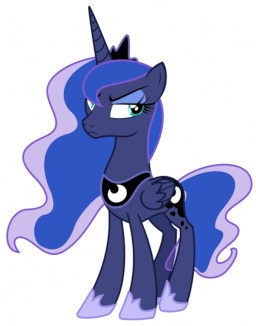 Source
Luna becomes the Princess of Detention. It's not because she was naughty. Stuck atop her lofty tower, it is up to her captives to save her from herself.
If only she didn't write her own demerits.
---
Now part of a trilogy. Because these things happen. Next up in the series is The Foundling, and this will be followed up with Princess Luna & the Curious Case of the Bitch Fish.
Chapters (8)