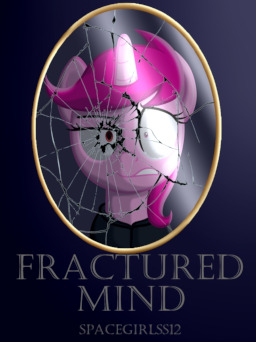 Source
FYI: This is a rewrite of Buttercup Rose: the Breaking
Season seven canon for the sake of chapter three (See the original)
Tw: implied/referenced past self-harm, suicide attempt
---
Buttercup Rose lives a normal life, in a normal town in the middle of Equestria. She has a normal job, a normal family, and normal friends.
Or, well. That's what she shows on the outside to everypony she meets. On the inside, she's fractured. She goes to work with threats hanging over her head, omits the truth from friends she spends time with, and battles a parasitic alternate personality for control of her body.
This personality, this other her, likes to calls herself Scarlet Knife, and would like to be set free if Buttercup doesn't mind at all.
Buttercup wouldn't be opposed to fulfilling this request under normal circumstances.
But Scarlet Knife is anything but normal. In fact, she is a murderer.
And Buttercup wants her to stop.
Chapters (2)