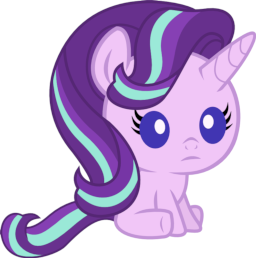 Source
After an EXIT escape attempt, the loss of half of their contestants, and the loss of their co-host, Four is horribly stressed out, even if they try hard not show it. When a helpless little heliotrope unicorn filly appears and needs a caretaker, it's just the cherry on top of the whole mess. What's a number meant to do?
Ah well, at least she's pretty cute.
Crossover with Battle for Dream Island. Begins at the end of BFB 16. Inspired by Tatsurou's PWNY-Verse.
Chapters (1)