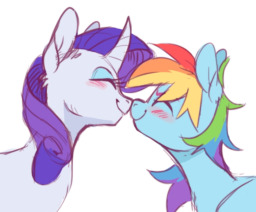 Source
Rarity and Rainbow Dash spend a wonderful night together—the kind of night filled with pure magic.
But how long does magic last, and can its fleeting spark be caught and held?
---
Gold medal winner in the Gone By Morning event on writeoff.me! Thanks writeoff gang for your feedback, as always!
Chapters (1)