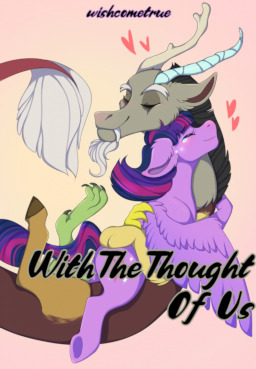 Source
Over the past few centuries, one of the only constants in Princess Twilight Sparkle's life is her friendship with Discord. There is absolutely no way their relationship will ever change.
---
This story was written as a Hearth's Warming gift for Snow Quill.
Thanks to Posh for prereading/feedback and Red for editing.
Chapters (1)