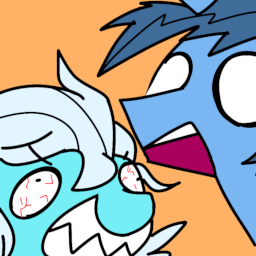 A short story with crazy dog horse and Noteworthy.
Breaking out of the hospital wasn't easy, but who says it wasn't worth it?
Screwloose ran away from the doctors, bumping into the noteworthy, a helpful pony who remembers everything.
She needs him to help her remember why she was in the hospital.
Let's just say, Noteworthy and Screwloose play a game of Blue's Clues.
made for May 2021 Pairing contest, I had fun doing this one
(also there isn't any tag for Screwloose, the barking pony so I used other)
Chapters (1)