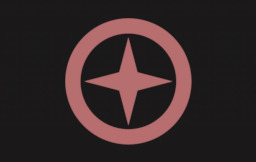 Source
The following story takes place in the Equestria at War universe. It contains no real spoilers for any nation, and does not require any prior knowledge of EaW to understand. Enjoy!
---
Though Queen Chrysalis knew that changelings could live almost anywhere, she was still surprised to hear about an isolated island nation of changelings on the other side of the world. This was quite the interesting development, as she was currently waging war with Equestria.
She had wondered if these foreign changelings might be interested in helping with her subjugation of ponykind. Though she had long since dissolved her diplomatic channels due to perceived incompetence, Chrysalis wanted to send some form of emissary to ask them to aid her cause.
And thus she sent one of her spies to visit Greneclyf, the island of harmonious changelings.
Chapters (4)