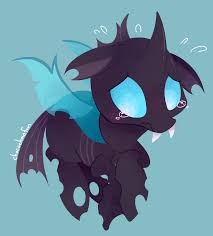 Source
Emerald, a changeling queen nymph finds herself abandoned in the middle of the Everfree forest. She learns her hypnosis powers and transforming powers before she transform herself into a foal. Applejack finds it and took care of it. As she discovers who she is in this world, along with Chrysalis, she realizes just what her name is, Emerald Iris.
---
Gore will probably be very rare, so this is just a story about a changeling who wants, —and will get— everything in her sight.
Think about supporting me by reading my other works! See you soon!
Chapters (12)