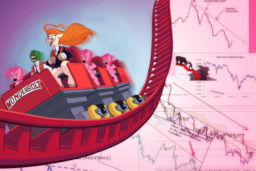 This story is a sequel to Big Trouble in Little Pony Town
---
Shouldered with an oversized and unintelligible guest, Anon does his best to acclimate to what is apparently his new domestic routine. Unfortunately for him, a rough start of the morning is only the beginning of yet another day of misadventures...
Artwork by AnonTheAnon (Twitter @RealAnonTheAnon)
Big shout-out to MiddyNight (Twitter @Middynight_) for helping with the Scottish accent for her!
If you want to help support me, I have a Tip-Jar/Patreon HERE
Chapters (5)