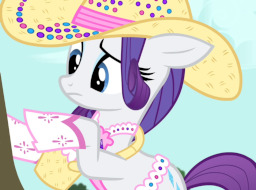 Source
(This story idea was a request.)
An upcoming charity rodeo event in Ponyville gives Applejack the perfect opportunity to show off her rodeo skills in front of an audience again. There's just one catch, she wants somepony else to do it with her to help drum up interest.
Rarity volunteers when no one else is available. But owing to her lack of experience with rodeos (or any sort of extreme outdoor activities), she seeks out the help of Ponyville's premiere athlete, Rainbow Dash, for some much needed coaching.
Rainbow agrees despite her concerns about Rarity's inexperience. Will Rarity be able to endure the training, and will Rainbow Dash's coaching be what Rarity needs most?
Chapters (1)