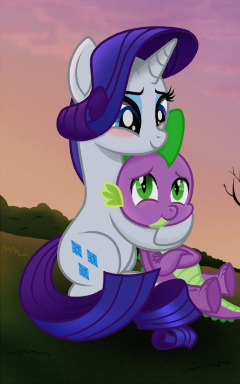 3 AM is a tough time to be awake. Thankfully for Spike and Rarity, though, they don't have to be alone as well. They write each other letters. Rambles from them both. Whatever it takes to get through the night.
Then the letters stopped.
[Cover by Theretroart88]
---
Dedicated to the greatest soul-sister a brother could ask for, RarityEQM.
This story was more for me than it was for you and I'm sorry for it. Give me some time and, when I'm better, I'll write a story that better reflects you. I miss you, soul-sister. And I love you. Could use your guidance on what I should do about you.
One of these damn days, I'll stop being so selfish, and find a better way to pay tribute.
Chapters (1)