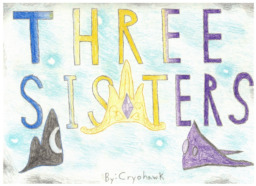 For millennia Princess Celestia had ruled over the lands of Equestria in peace and harmony, and in doing so the ponies of Equestria have lived a thousand years of peace and prosperity with their mighty Princess being a beacon of harmony and peace. Now Celestia's reign nears a millennia and ponies look forward to another millennium of prosperity. That is until one event that would change Equestria forever bringing back ancient dark evils and terrible secrets that could reveal a hidden dark history of Equestria and their mighty Princess.
But it may also bring hope for one ancient alicorn...
Chapter Types
Normal Chapters: These are just normal chapters and are the main core of the story, and will progress the story.
Lore Chapters: These chapters will mainly go over concepts in more detail or concepts that I want to go over more. These chapters are completely OPTIONAL, you can skip these chapters and still understand what the story is about.
Flashback Chapters: These chapters will dive into the past of the three sisters and sometimes there will be large time jumps. While these chapters are optional, I would recommend them as they will really dive into the world, help define the sisters, and explore certain events.
Hello there! so just wanted to say that this story is more than likely going to have a very infrequent update schedule (if you could even call it that) and that I am sorry if there are long pauses. I am doing this for fun and with school, my laziness, and just getting distracted by everything I see there are going to be gaps between updates. BUT I will try my hardest to work on and hopefully finish this story as I know the feeling of a story that never gets completed. So some final thoughts are well leave comments if I screwed up anywhere and your opinions and well I hope you enjoy this!... Oh also this is my first story so I'm trying

Chapters (15)