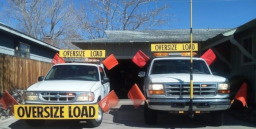 Source
Thornycroft has a dream: start a railroad. If she can't get a charter in Equestria, there's Earth—America is big, and needs railways.
. . .
America has railways, and building or buying one is too expensive anyway, so she can start a truckway instead, shipping oversized loads a few illegitimate thaums at a time.
It's not like DOT inspectors even know what a thaum is.
Chapters (1)