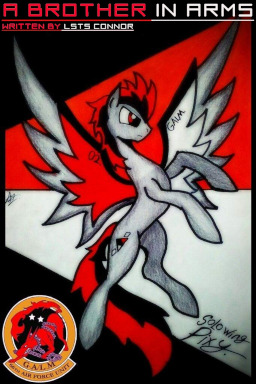 Source
For info on Hiatus read this
---------
Larry Foulke AKA: Solo Wing Pixy.
A man who fought through the Belkan War with his buddy Cipher the Demon Lord. The Pair of them fighting as hired Merc's for the Nation of Ustio. It was supposed to be like any other contract for him, a way to make a living.
But instead he found a new reason to fight.
His own reason to fight.
And so on one fateful day, the buddies would fight. And the Demon Lord would emerge victorious, his buddy and friend crashing down onto the barren wasteland below. All that remained of his plane being a burning wreck.
But by his own words.
"I should have died that day, but I didn't"
---
Crossover with Ace Combat Zero.
Tags will be added as story progresses
Chapters (1)