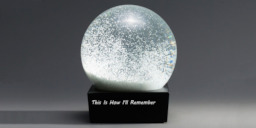 Source
Fluttershy wasn't expecting to find a snow globe in her closet; even if Angel Bunny pointed it out to her, it most certainly didn't come from him. The most obvious candidate is Discord, but if so - why is it there? Who is it for?
And why does the snow globe have a figure of her inside it, dancing amidst the perpetually falling snow?
*********************************
A very belated Hearth's Warming gift for the ever lovely Nailah. This story was written for Jinglemas 2020; For more information about Jinglemas, check out our group!
All of my thanks to Flashgen for his help.
Chapters (1)