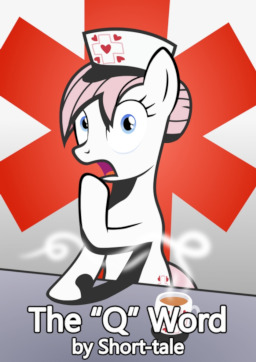 Nurse Redheart just wants to see a nice sunrise after her long overnight. A new member of the staff unknowingly releases the flood gates of medical Tartarus when he mutters the wrong word.
I would like to thank Bean, GayforGadot, Shirlendra, RDT, Techno Blaze, Mykola, Ranoutofideas, Sledge and SmokeyisClassy for proofreading, comments and general awesomeness.
Further thanks to Punished Bean for creating this awesome cover! Thanks buddy.
Chapters (1)