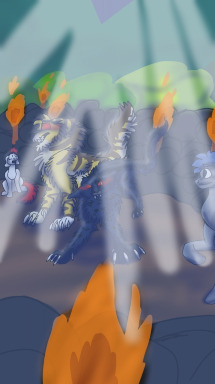 "Two hearts made of stone, will their heart stay afloat from all the chaos they accidentally brought in..?"
two outcasts,lost in Equestria..wait for their punishment to be finally finished...unable to know whats the actual punishments.
Disclaimer:
Not a very good writer so bear in mind with my writing skills. My grammar skills can be good, my english is probably bad. I'm using my two ocs. which you'll learn who they are very soon.
Viewer discretion is advised. Cause it has some violence and mature themes in some chapters.
Chapters (2)