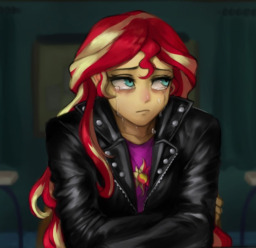 Source
It's been a long night for Sunset Shimmer.
First, she was transformed into a demon. Then she was blasted by a rainbow friendship laser of some kind. Now, as she limps down the hall to her apartment, she's an absolute wreck.
She could really go for a shower.
Special thanks to Georg for proofreading and editing.
Chapters (1)