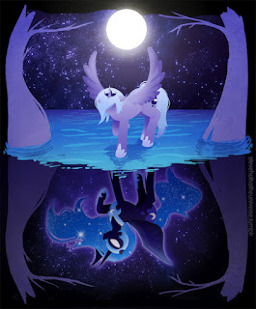 It is often said that the path to hell is paved with good intentions and innocent dreams lead astray.
Can the same be said for a certain mare of the night?
The path paved by two hearts lined with glittering stars leading to utter darkness.
We all know the tale of the Mare in the moon....Or do we?
'The stars will aid in her escape and she will bring with her night eternal.'
Chapters (2)