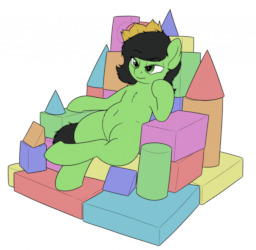 Source
Anonymous. That's you.
And you're now a green horse.
Not only have you found yourself in the magical land of Equestria, but you're now a filly as well. Not only will you have to come to terms with a new world, but a new body too. Will you be able to navigate the new (horse)shoes you've found yourself in?

This story is an adaptation of a greentext that is being converted to prose. Changes to the original story may or may not happen. Do not read said green if you do not want spoilers.
Chapters (1)