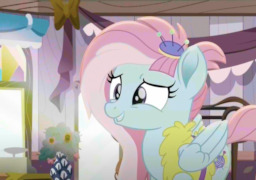 Hearths Warming is the perfect time of year for giving gifts. But it doesn't mean that every gift is perfect.
---
This was written for Cara as a part of Jinglemas 2020! Take a look at their group and read a few other stories from other writers if you want. And think about also looking at the gift anonymous bowser gave to me for Jinglemas too.
Merry Belayed Christmas!
Chapters (1)