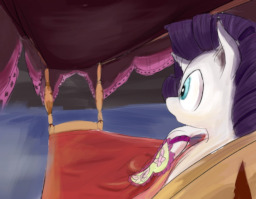 When Rarity wakes up, her bedroom is big. How big? Well, how big can a bedroom be? Bigger than you'd expect.
This was written for Seer as part of a fic exchange, with the prompt being: "Rarity, horror."
Many thanks to The Red Parade for help editing! Cover art is by RayneTheSkunk.
Chapters (4)