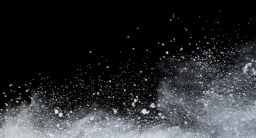 Gallus is confident he doesn't have to open up to Silverstream. There's no need to tell her why he went out into the freezing cold in the middle of the night. Hopefully, she won't ask too many questions and he'll be able to move on as if the whole thing never happened.
Content warning: This story is about depression.
---
This was written for The Blue EM2 as a part of Jinglemas 2020! For more information about Jinglemas, check out our group!
Chapters (1)