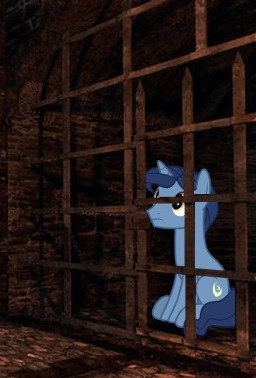 After a few moons in Ponyville, Twilight Sparkle has confirmed that everypony there is indeed crazy. But it's a fun kind of crazy, one she's come to appreciate.
She's much less appreciative when it comes to madness waiting for her back in Canterlot.
Cover cobbled together from this vector and this site for escape rooms. Rated Teen for Lunar ribaldry. Preread by Speckle.
Chapters (1)