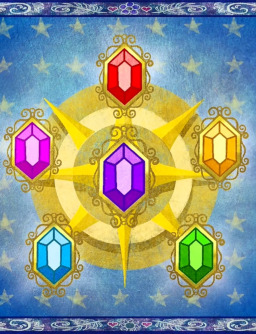 This story is a sequel to A Vignette of Apples
---
There was no way Vignette was gonna stay out of the world of magic. She knew this as soon as she decided to stay with Applejack.
But if she has to learn about the magic world, she has to learn it with the first, most important concept: the Elements of Harmony.
And with Sunset and the Rainbooms' help, she might just do that.
Chapters (6)