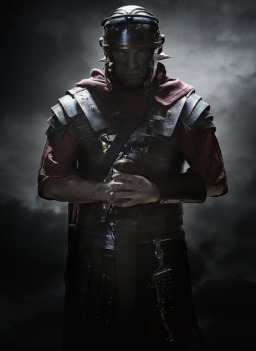 Mathias Frost.
He was just enjoying himself during a weekend event with his Roman reenactment club. Everything was as it should be, but during a mock battle he found himself alone in the woods, and before he knew it, he was in Equestria.
It took a few weeks, but after they were sure they had no easy way of sending him home, Celestia decided to grant him citizenship! He could have stayed at the palace, but not wanting to do nothing he decided to work. Luckily, there is a job available for someone like him!
Ponyville needs a new guard, and being the only one, he will also be the highest ranking one, effectively making him guard captain of Ponyville.
Working for Mayor Mare, he is the law, and is required to keep the peace in Ponyville. Easier said than done...
How will the ponies take to him? Can he make friends? And can he avoid getting fired?
Chapters (3)