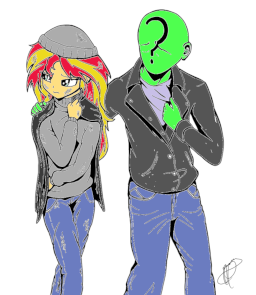 Source
When the rebellious and power-hungry Sunset Shimmer steps through Canterlot's magic mirror, she enters a world that is more... unforgiving than the EQG-verse we are used to. One completely devoid of magic.
Very quickly, she is humbled by force, and eventually finds herself living on the streets, begging for scraps from unkind strangers, just as winter is around the corner.
That is, until she meets Anon.
Originally written in 2014 on /mlp/.
Chapters (15)