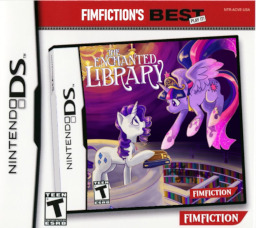 Source
Pony Games Done Quick: an event where speedrunners gather to show off their skills with the best My Little Pony games based on fanfics. Coming up next is The Enchanted Library, which is sure to make for a great show. Especially once the characters in the game start commenting on the run.
It's recommended to read The Enchanted Library all the way through before reading this. The Enchanted Kingdom isn't necessary, but suggested.
Written with Monochromatic's permission.
(To clarify, this isn't a real game)
Chapters (1)